Chinaplas 2013
CHINAPLAS 2013 -- The 27th International Exhibition on Plastics and Rubber Industries
WEI LI has committeed to the development of 2-stage Reheat Stretch Blow Moulding machines for years. We embrace challenges, and explored a new chapter of PP bottles.
Step Forward to the Clarified PP Century
We hope to present the unique sustainable, reusable, and recyclable, yet low-cost and food-safe solution to you ! That's the CLEAR WAY TO SUCCESS!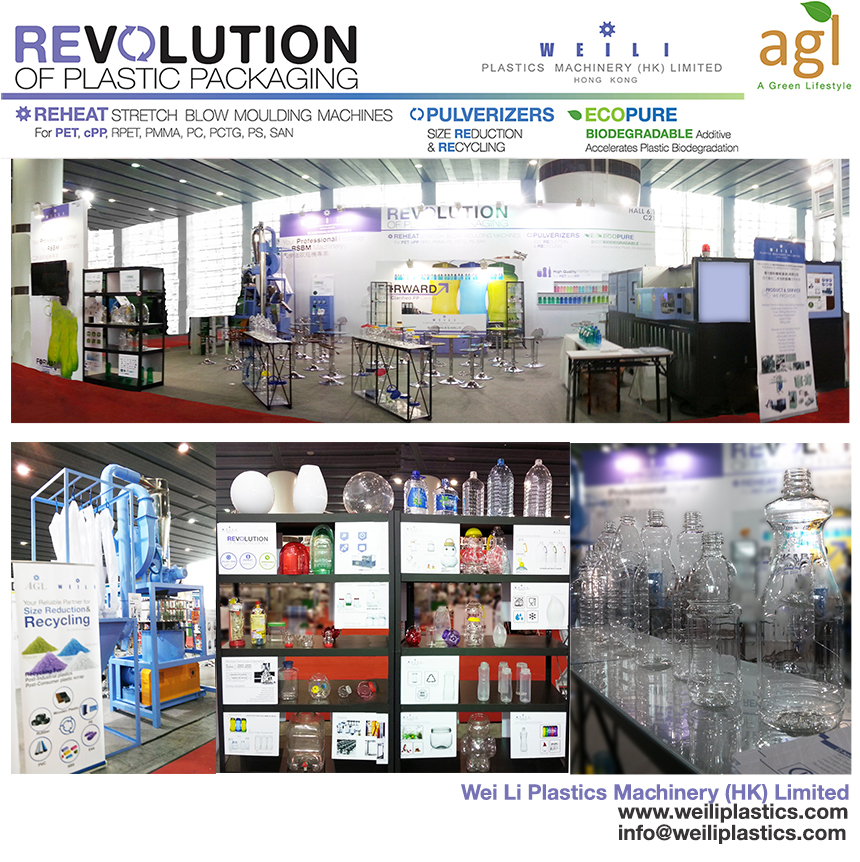 To explore more news and updates from WEI LI:
NEWSLETTER 2013 (English Version)
NEWSLETTER 2013 (Chinese Version)
More About Features of PP Bottles: Click Here.
More About Features of Chinaplas 2013 Demo Machine / Bottle: Click Here