The PF-Series is the advanced pulverizing system with high output for different kind of plastic material. The PF-Series works stably in both plastic scraps recycling and size refinement of virgin resins. The PF Pulverizing system assists in better material mixing as well as recycling.
Ambient an Cryogenic grinding systems are available for various material and condition, including LDPE/LLDPE/HDPE, PVC, PS, PC, PA, PP, EVA, POM, PET, ABS, PTFE, TPU, EPS, AS, PMMA, Engineering Polymers, UHMWHDPE, Woodplastics, etc...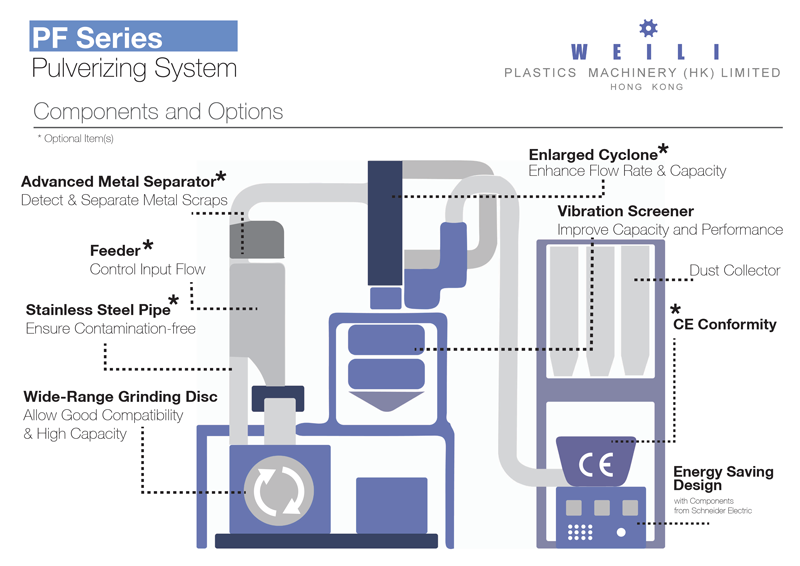 For more information, please find PF-Series Catalogue.